SERVICES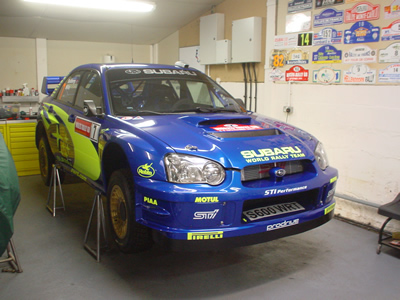 Stuart is an engineer who specialises in building racing cars & rally cars. His skills include:
· Engine building
· Bodywork
· System Cooling
· Fabrication
· Suspension Design
· Wheel Design
· Rally & Race Car Build/Maintenance
· Engine Development
· Transmission Rebuilds/Upgrades
· Restorations
Stuart has set up an his own company in 2003 after leaving prodrive and the subaru world rally team for 10 years with manufactures titles and drivers titles for colin mcrae ,richard burns,petter solberg,stuart has done development work with bmw x-raid,nissan team europe and has competed on the famous dakar rally 8 times ,we built the renault S1600 which competed in europe with young drivers,and ran david mann british national champion with world rally cars and group n cars in europe and the uk .we specialise in the building of cars. He has the capability of building a car from scratch, right to it being ready for competition.
Our built cars, have been prepared to handle all conditions, and this is why our cars have entered and won many worldwide competitions. Our engines have been designed to handle different terrains and conditions.
Nortech has been a running for many years now, and is a successful business owned by Stuart a qualified Engineer and . Nortech specialises in the building of rally cars to enter competitions worldwide. The company continues to go from strength to strength with the constant development of products for its performance car division utilising today's competition car technology. Nortech continues to grow in size and strength each year. Nortech supply a range of different parts, and have many supplys on standby to deliver parts when requested. At Nortech we assess our cars as a whole package. It doesn't always come down to engine size to get the best out of your car. We assess the right ways to gain that extra few seconds on the track.
We don't just evaluate the car; we evaluate our clients, and find out what driving style they have. This will then enable us to build the car around them.